Audio Pro
Audio Pro is synonymous with exceptional audio engineering. Their electronic products are meticulously designed and engineered to deliver unparalleled sound quality. Whether you're listening to music, watching movies, or enjoying immersive gaming experiences, Audio Pro ensures that every note, beat, and sound effect is reproduced with astonishing clarity and precision.
Get ready to immerse yourself in a world of rich and immersive sound that will elevate your audio experience to new heights.
Products coming soon. Stay tuned!
Experience the Unparalleled Sound Quality of Audio Pro.
Audio Pro is renowned for its unmatched sound quality. Their products are meticulously engineered to deliver precise, detailed, and immersive audio that exceeds expectations. With a focus on preserving the integrity of the original recording, Audio Pro ensures that you can enjoy music, movies, and games with unparalleled clarity and accuracy.
Get ready to be captivated by the nuanced dynamics and breathtaking depth that Audio Pro's sound systems offer.
Cut the cord and experience true wireless freedom with Audio Pro's advanced connectivity solutions. Whether you're streaming music from your smartphone, tablet, or computer, Audio Pro ensures a seamless and hassle-free connection. Their wireless speakers and headphones offer effortless pairing, multi-room capabilities, and compatibility with popular streaming platforms. Say goodbye to tangled wires and enjoy your favorite audio content with the convenience and freedom that wireless technology provides.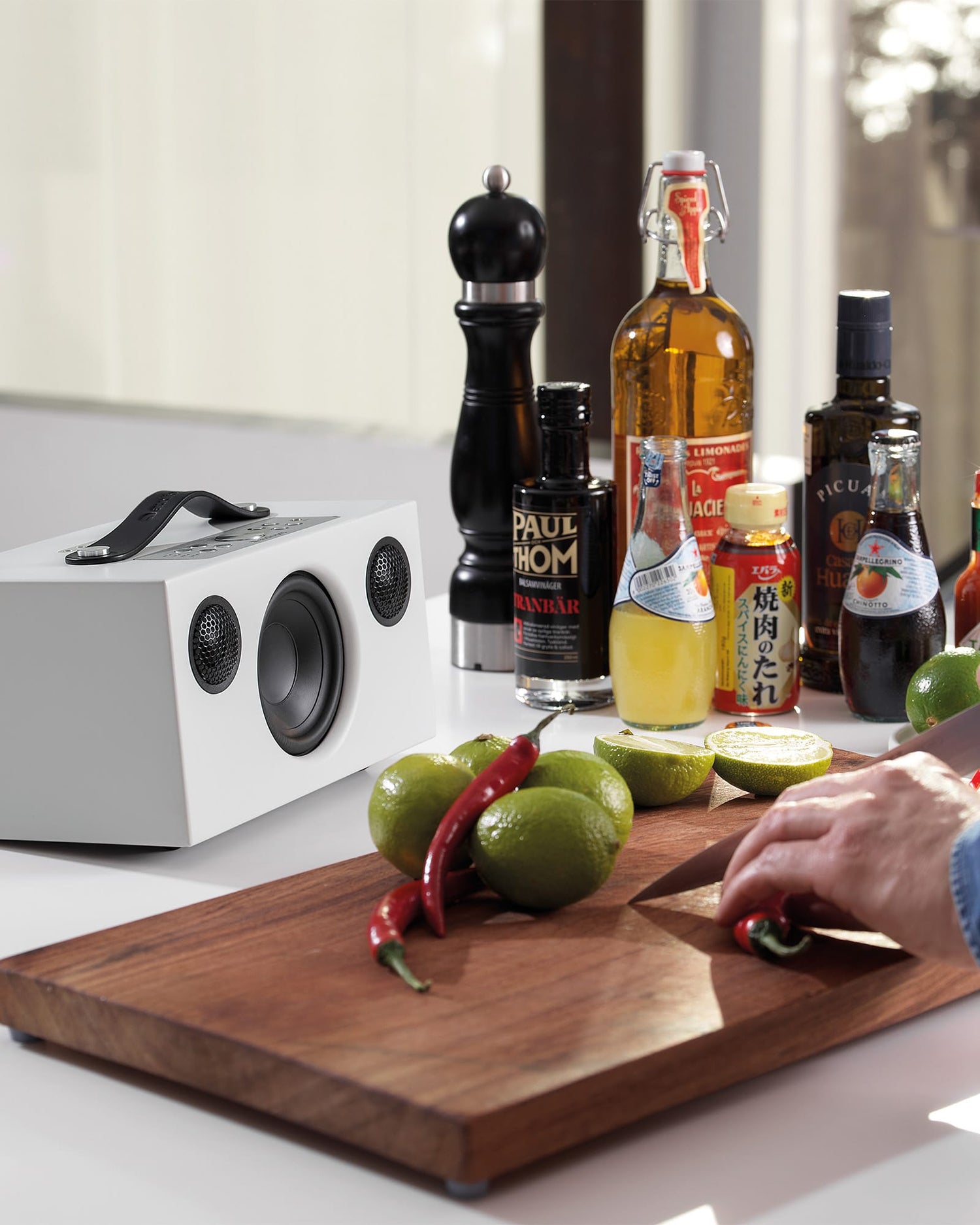 Superior Craftsmanship and Durability.
Audio Pro products are built to withstand the test of time. With a commitment to superior craftsmanship and durability, Audio Pro ensures that their electronic devices are designed to last. From the choice of high-quality materials to rigorous quality control measures, their products are built to withstand daily use and provide reliable performance. Invest in Audio Pro's products with confidence, knowing that you are getting a premium audio solution that will stand the test of time.
FAQs about Audio Pro.
What makes Audio Pro stand out from other electronic brands?

Audio Pro is renowned for its commitment to delivering exceptional audio experiences. Their products are crafted with meticulous attention to detail, innovative technologies, and a passion for high-fidelity sound.
What types of speakers does Audio Pro offer?

Audio Pro offers a diverse range of speakers to suit different preferences and needs. Their lineup includes wireless speakers, multi-room speakers, bookshelf speakers, and outdoor speakers, all designed to deliver impressive sound quality and versatile functionality.
Can I connect multiple Audio Pro speakers for a multi-room audio setup?

Yes! Audio Pro's multi-room speakers are designed to seamlessly connect and synchronize, allowing you to enjoy synchronized audio playback throughout your home. With their dedicated app, you can easily control and manage the speakers in each room.
Do Audio Pro speakers support different connectivity options?

Absolutely! Audio Pro speakers support various connectivity options, including Bluetooth, Wi-Fi, and wired connections. This allows you to connect your speakers to different devices and enjoy seamless streaming from your favorite audio sources.
What sets Audio Pro apart in terms of sound quality?

Audio Pro prides itself on delivering exceptional sound quality. Their speakers are engineered with advanced audio technologies, custom-designed drivers, and precise tuning to reproduce music with remarkable clarity, depth, and precision.
Are Audio Pro speakers suitable for different room sizes?

Yes! Audio Pro offers speakers of various sizes and power outputs, allowing you to find the perfect fit for any room. Whether you need compact speakers for a small space or powerful floor-standing speakers for a larger room, they have options to suit your needs.
Can I control Audio Pro speakers with voice assistants?

Yes, some Audio Pro speakers are compatible with popular voice assistants such as Amazon Alexa and Google Assistant. This enables you to conveniently control your speakers using voice commands for hands-free operation.
Does Audio Pro offer support for streaming services and online music platforms?

Absolutely! Audio Pro speakers integrate with popular streaming services and online music platforms, giving you seamless access to your favorite music and playlists. You can easily stream music directly from your preferred service using the Audio Pro app or other compatible apps.
Does Audio Pro offer a warranty for their products?

Yes, Audio Pro provides a warranty for its products to ensure customer satisfaction. The specific warranty terms and duration may vary depending on the product and region. Please refer to the product documentation or contact their customer support for detailed warranty information.
Sleek Scandinavian Design

With sleek lines, premium materials, and attention to detail, Audio Pro's design aesthetic elevates your audio equipment from mere functionality to a stylish centerpiece that enhances your decor.

Exceptional Durability and Reliability

From robust speaker enclosures to durable components, their products are designed to withstand the demands of daily use without compromising performance. Invest in Audio Pro's products with confidence, knowing that you're getting a reliable audio solution that will stand the test of time.

Intuitive Controls and Customization

Whether it's through touch-sensitive controls, or voice commands, Audio Pro empowers you to customize your audio settings, create personalized playlists, and access your favorite streaming services with ease. Enjoy a seamless and tailored audio experience that fits your unique preferences.